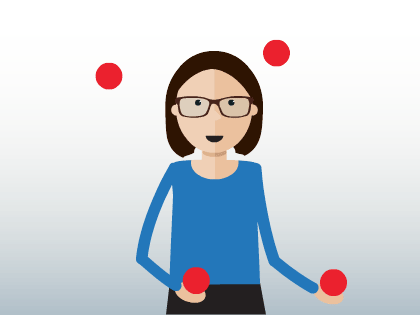 Hi, my name is Rhonda Crerar and I'm currently living in Melbourne, Australia although that hasn't always been the case… originally hailing from Nelson, New Zealand it was there that I was apprenticed as a
Typographer
at the Nelson Evening Mail many moons ago… I now possess 16+ years of multifaceted media design experience; I've also been involved in project management, testing, training, presenting and content creation.
I'm all about eye catching well-balanced designs. I like to learn new applications then put them to use... hence the animated gif above created using Adobe Animate CC.
Please take a look around my site and feel free to contact me if you have a creative project you'd like my help with.